Just before the summer contractor Van der Poel has reached the highest point of our multifunctional apartment building in Goes. Housing association RWS organised a festivity. We used this occasion to watch this great design become a reality!
The project contains 60 social housing apartments, a supermarket and several quay dwellings. We are proud of the details in this building, like the wonderful bricklaying.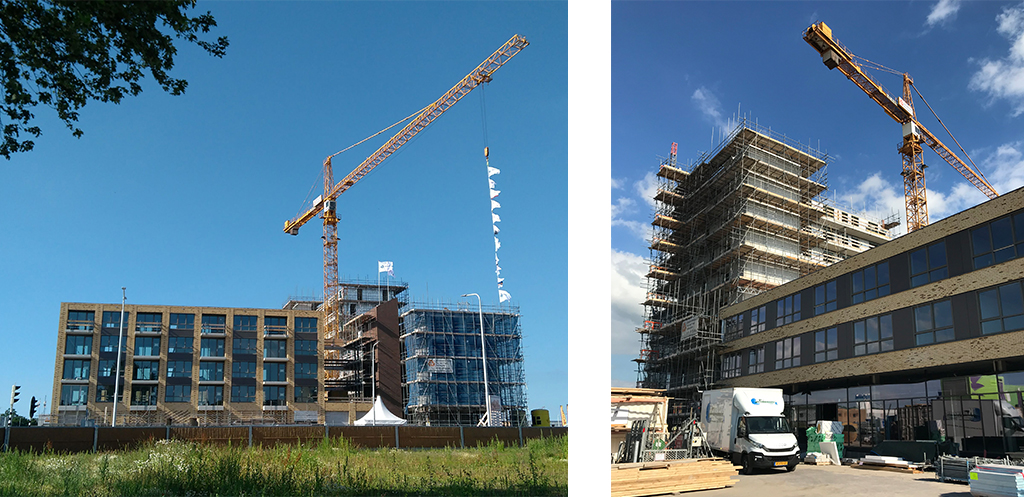 Building in progress; Highrise at the waterfront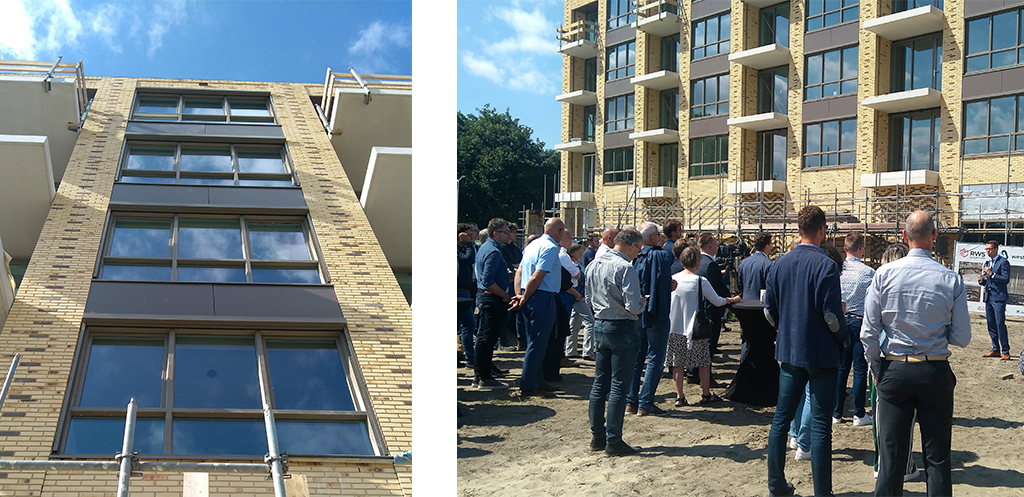 A rigid grid of warm bricks surrounding big windows and spacious balconies.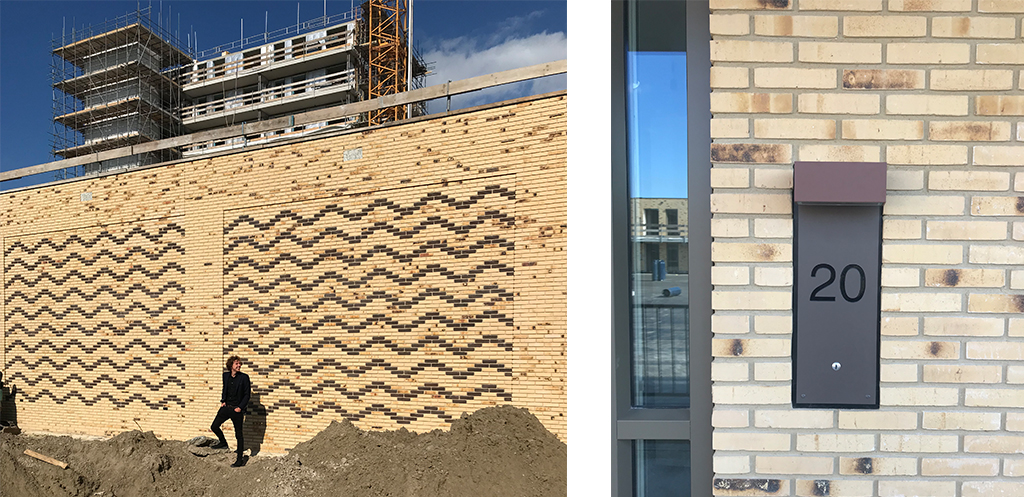 Special masonry detailing and patterns refer to patterns from Zeeland and the old rational harbour buildings that were at this location before.
Curious what the end result should look like? See the project here.